Columbia's newly seated city council and mayor will meet next week with members of its utilities staff to shape a way forward for its beleaguered electric utility.
Two years in the making, a $800,000 "Integrated Electric Resource and Master Plan" was completed last summer by the consulting firm Siemens. A citizens' task force that included the Water and Light advisory members delivered a summary and recommendations late last year to the city council. It is this report being taken up by city council members on Monday.
The Siemens' plan prioritizes 20 separate and necessary capital improvement projects to the city's electrical grid. About $41 million was projected to be spent in the next three years, which the task force acknowledged "is not realistic logistically or financially."
Siemens also recommends, and the task force concurs, to stop installing current meters, which may be reliant on communications technology being retired by the manufacturer. Instead, it recommends a U.S. Department of Energy preferred Advanced Metering Infrastructure system at a cost of $32 million.
The Siemens report addresses scenarios for transition from fossil fuels to renewable energy sources. The task force is recommending a timeline for 100% renewable energy be set "by the earliest achievable date while considering affordability, which should provide staff with needed direction for future programming and power supply acquisitions." However, council was recently presented a petition from citizens with nearly 3,000 signatures and 53 letters of support calling for the city to be at 100% renewable by 2030.
Likely the most controversial part of the report examines solutions for overloading at the Perche Creek substation on the city's far west side. An original plan that was halted by the city council in 2016 would have connected Perche Creek to a new substation called Mill Creek that was to be built near Providence Road and Nifong Blvd. Some citizens objected to the transmission line that would have extended along Nifong to Scott Blvd. Mill Creek would have also been connected to the Grindstone substation on the city's southeast, allowing for load balancing among the substations. The plan was approved by voters and called "Option A."
Now the task force's recommendation from the Siemen's report is to rebuild an existing transmission line to include an additional, larger line connecting Perche to the Hinkson substation, located west of Providence Road on the south side of the MU campus. This transmission line makes its way to Scott Blvd. by passing over homes and backyards along Chapel Hill Road. A new line would also be added to the existing line connecting Hinkson to Grindstone.
Jim Windsor, who worked 36 years in the Water and Light Department and retired as assistant director in 2018 called the plan "an exceptionally bad idea."
"Why would the task force support a solution to get a second transmission path to Perche Creek substation that is not resilient by putting both transmission lines on the same poles from the same substation?" Windsor asked.
The task force relied on the Siemens' load growth study in concluding that a new substation on the south side was no longer needed.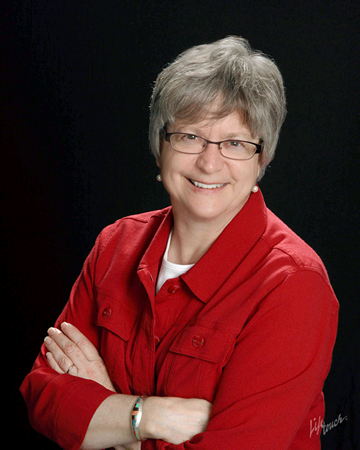 Sarah Read an attorney and expert in energy systems who has been following and writing about energy issues in Columbia for many years, believes Siemen's methodology for predicting future growth is deeply-flawed. The report itself admits lacking necessary data so instead substituted assumptions on growth that were based on empty lots.
Read called the growth study "largely irrelevant," for its lack of scientific basis, and part of a pre-determined effort to come up with solutions that don't resemble the original "Option A."
"The key question the Siemens report appears to answer is 'can we come up with some changes that will address immediate concerns while avoiding a new substation at Mill Creek?'" Read said.
The city council has two hours scheduled to discuss the report at a work session beginning at 5 p.m. Monday prior to its regularly scheduled council meeting at 7 p.m.